COMMISSION GALLERY

Thank you for your interest in a commission. I love creating one-of-a-kind work for my clients.
Book at the bottom of the page. Dive in and if you have any questions please feel free to fill out the form below.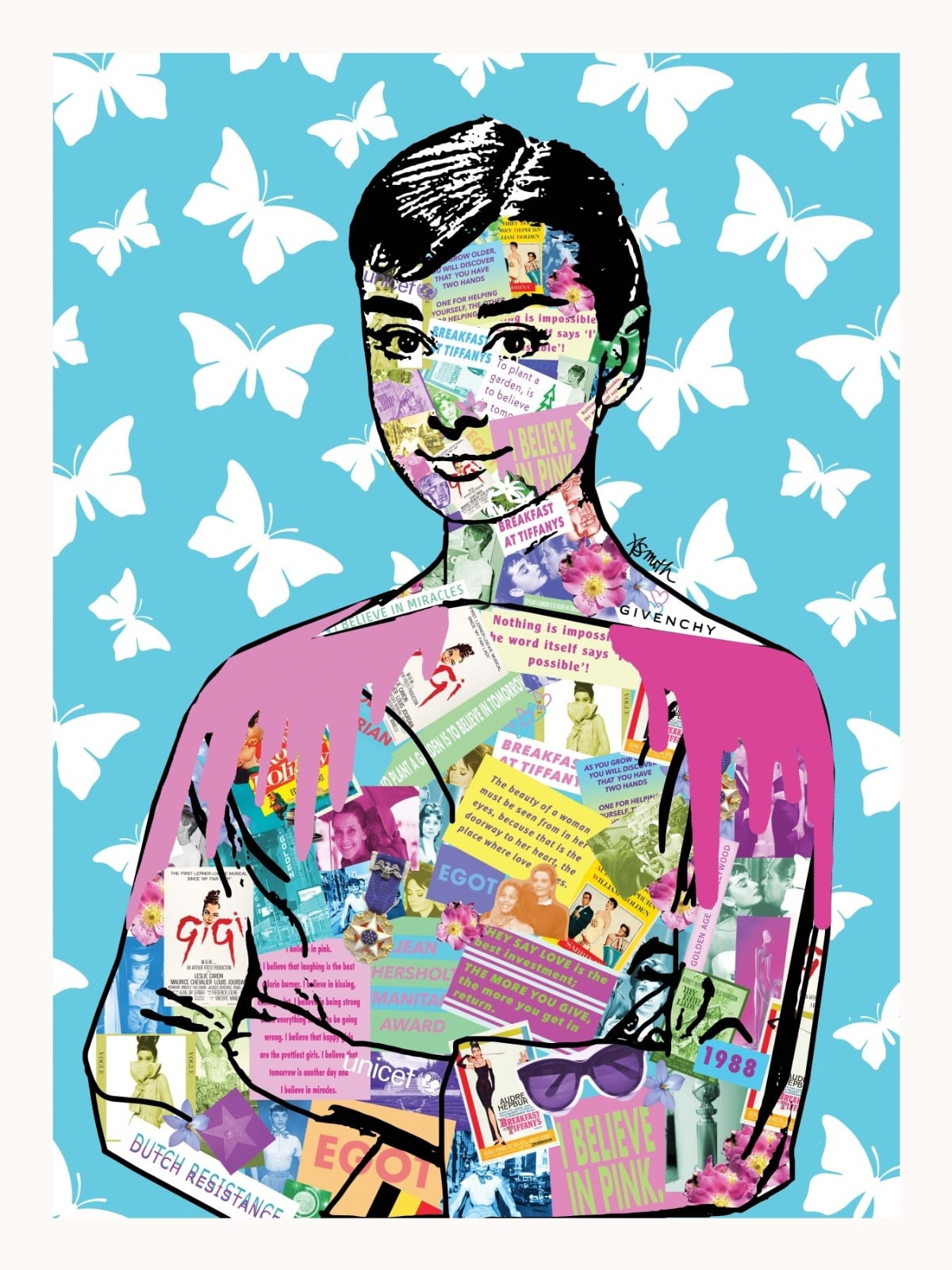 Digital collage portraits
These portraits are illustrated and created digitally telling the story of a person's life.
Do you have a favorite Iconic Figure or even family member you'd like to honor with a one-of-a-kind portrait?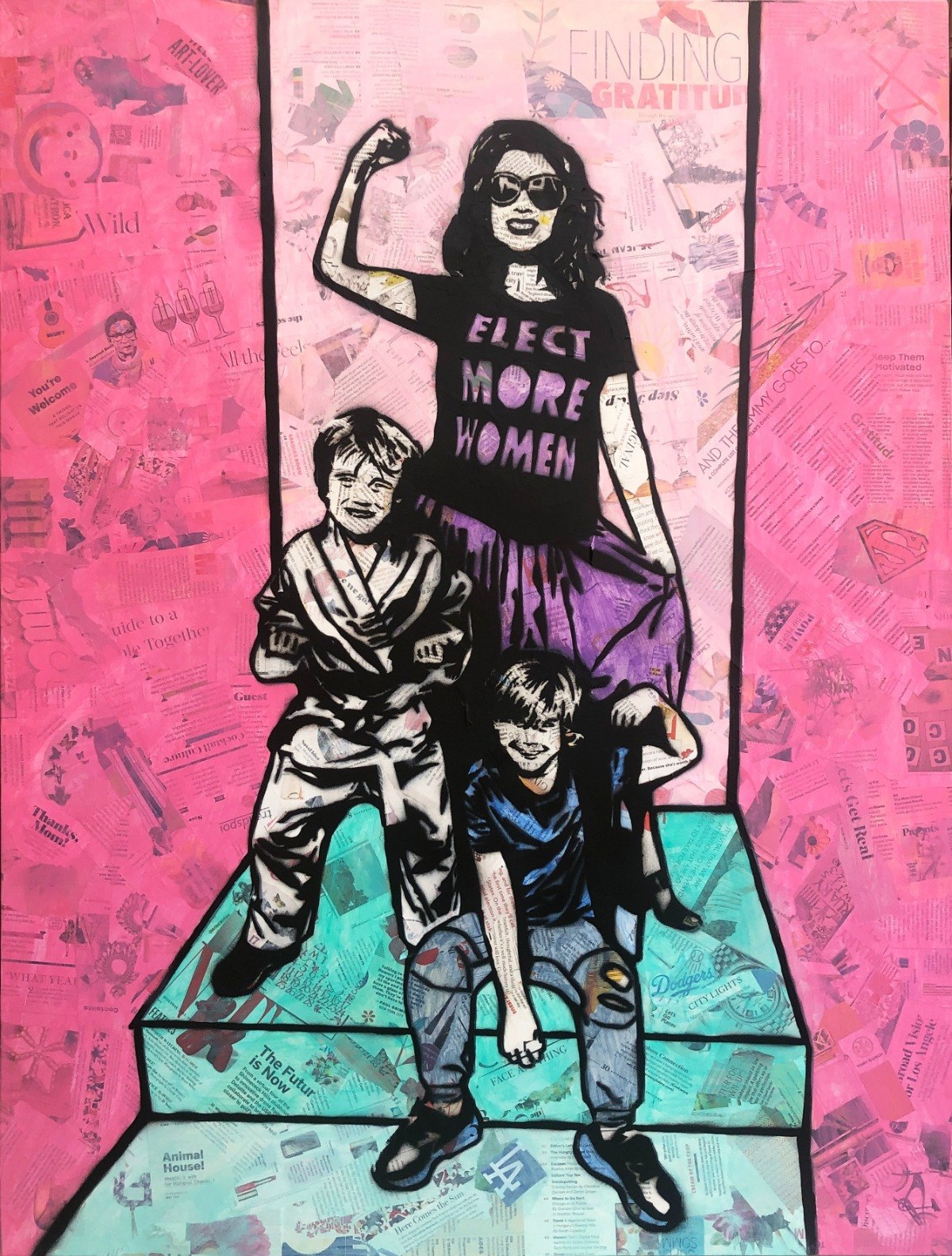 Original collage painting
Celebrate any special occasion, family portrait, or even pet with this original one-of-a-kind painting
Interested in an interior or exterior mural for your home, office, or school?
kids room design
What better way to update or design your child's room but with a hand painted mural. This ombré faded rainbow was site specific to the newly built condo in Los Angeles California.
Price depending on complexity, deadline, and size.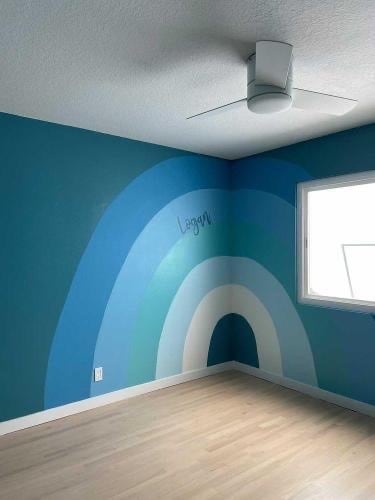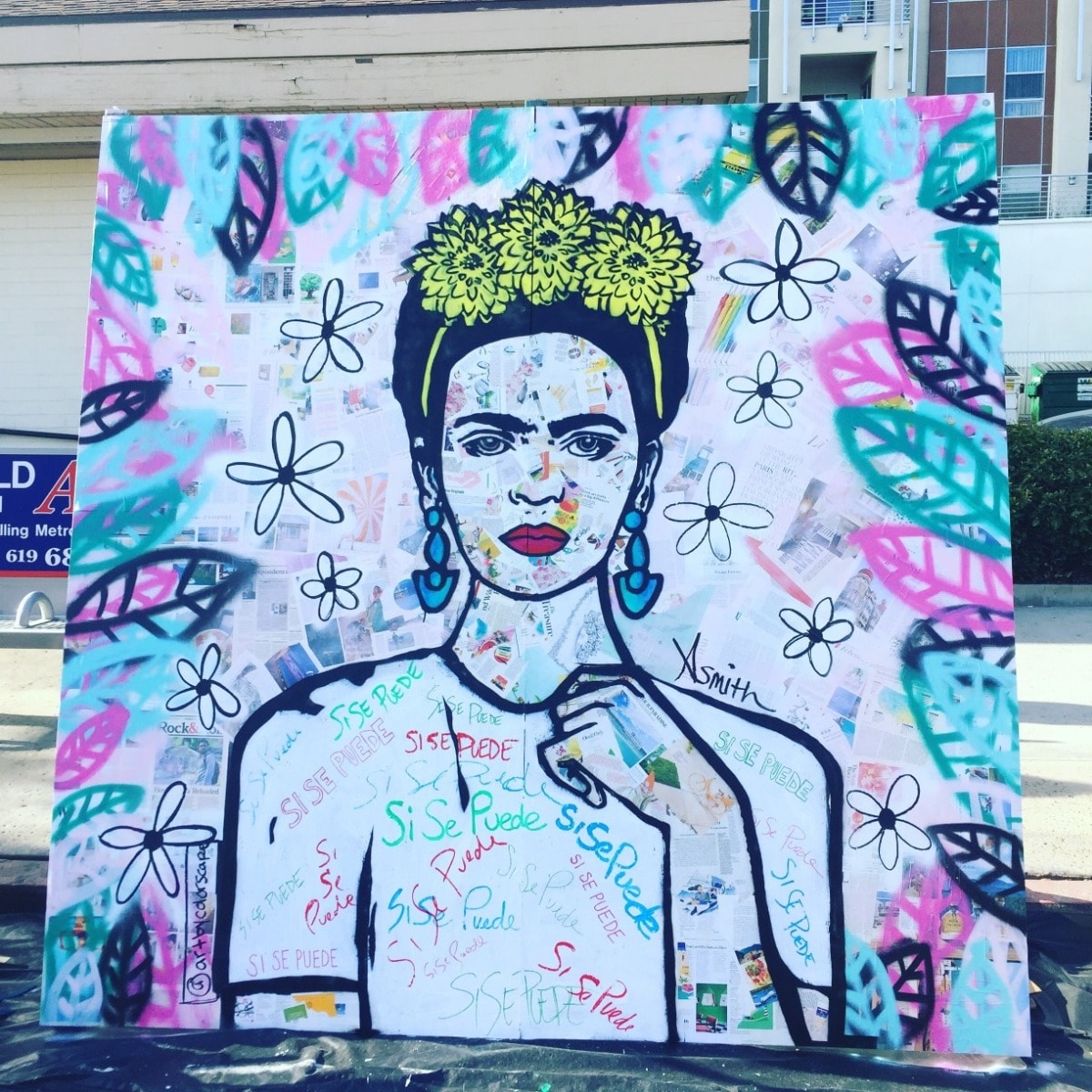 live Mural painting
Feel free to reach out if you're looking for an experience during your charity event or need a mural painter for your office.
Price depending on complexity, deadline, and size
interview
Let's figure out the goal of your commission and how best to achieve it. We will talk about best style and size.

deposit
To confirm your commission you will simply pay 50% to get started and 50% when complete. Shipping or delivery will be discussed.

Photo

I love working from photos. You will share some of your favorite photos or imagery to work from.

initial design

I'll send you the background with the portrait design mock up to approve. You will get an option for revision here before the piece is started. Confirm colors of the piece and any additional elements.

design Review

I like giving another option for any other revisions after color is added to ensure everything looks good.

Final
The piece is FINISHED! The final payment is made and the piece is sent to you. Wahoo!

Let this painting tell a story. Whether it's part of the materials used within the painting or the subject itself, art is another form of storytelling and you have a story to tell.