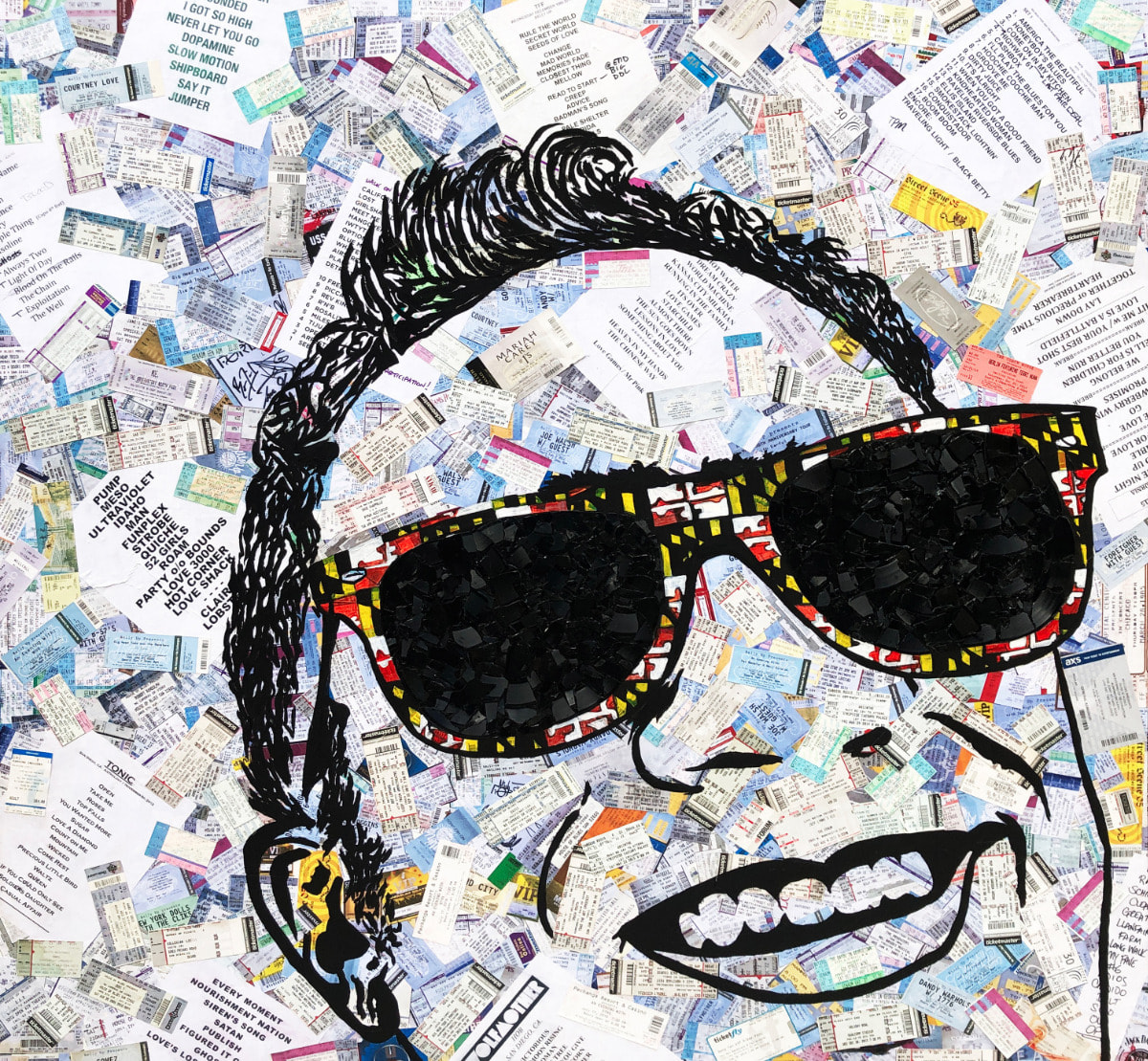 UP-CYCLE YOUR FAVORITE ITEMS

Whether it's concert tickets you've saved for decades or vinyls you no longer listen to, give a new life to your prized possessions.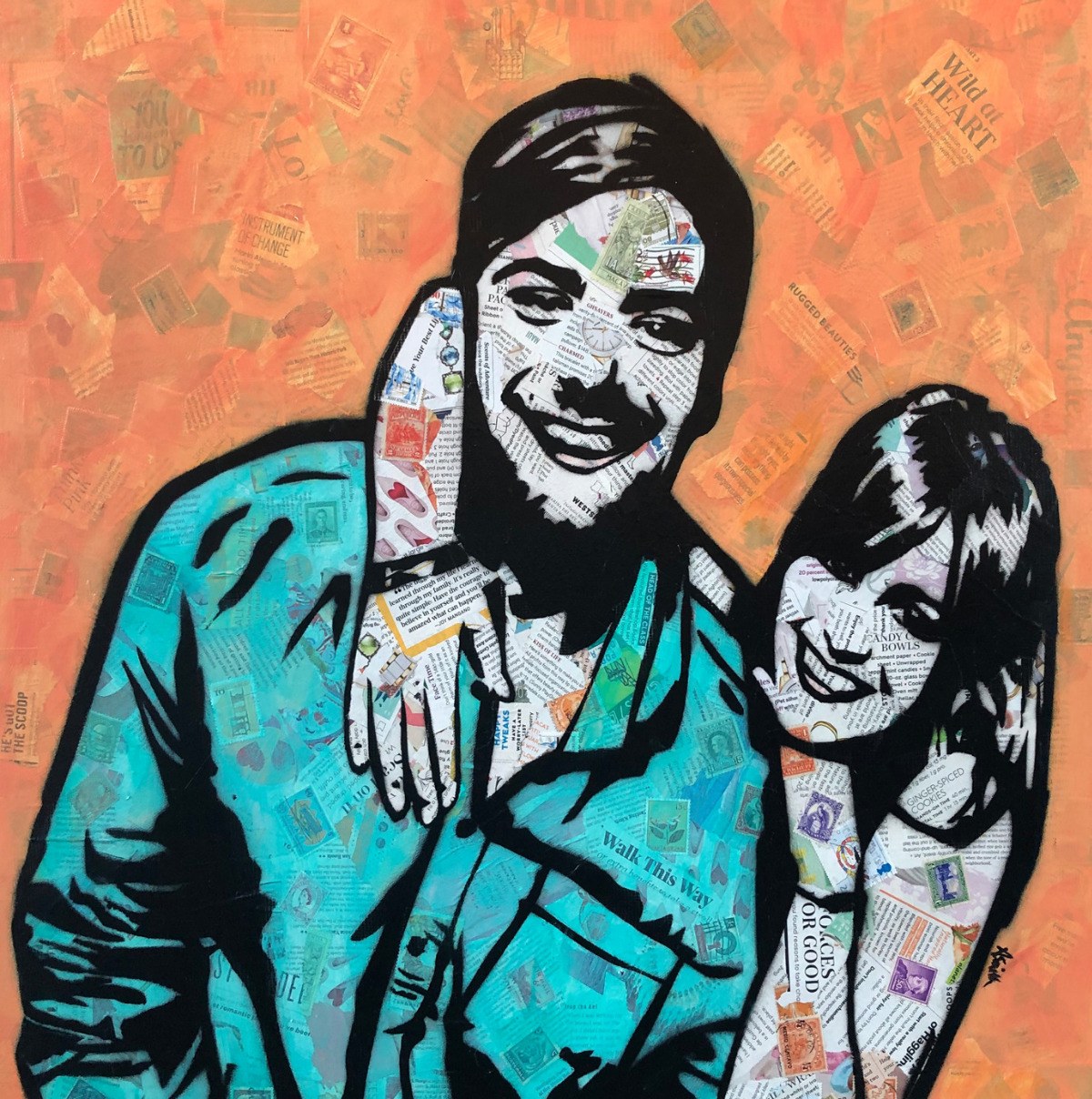 special Occasion

Adding vintage stamps was a special addition that made this piece perfect wedding gift.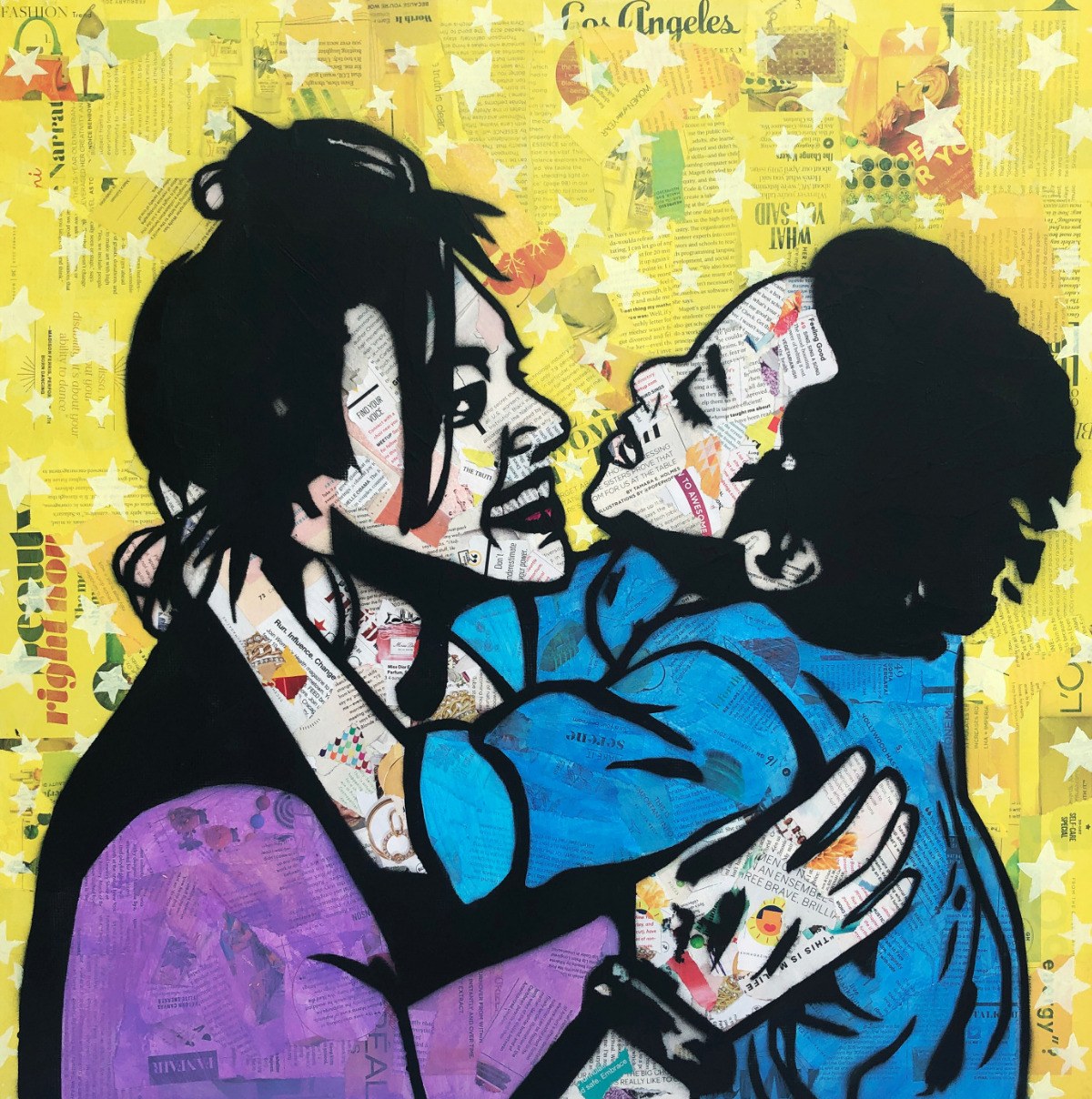 CELEBRATE FAMILY

Gift a commission with a gift card..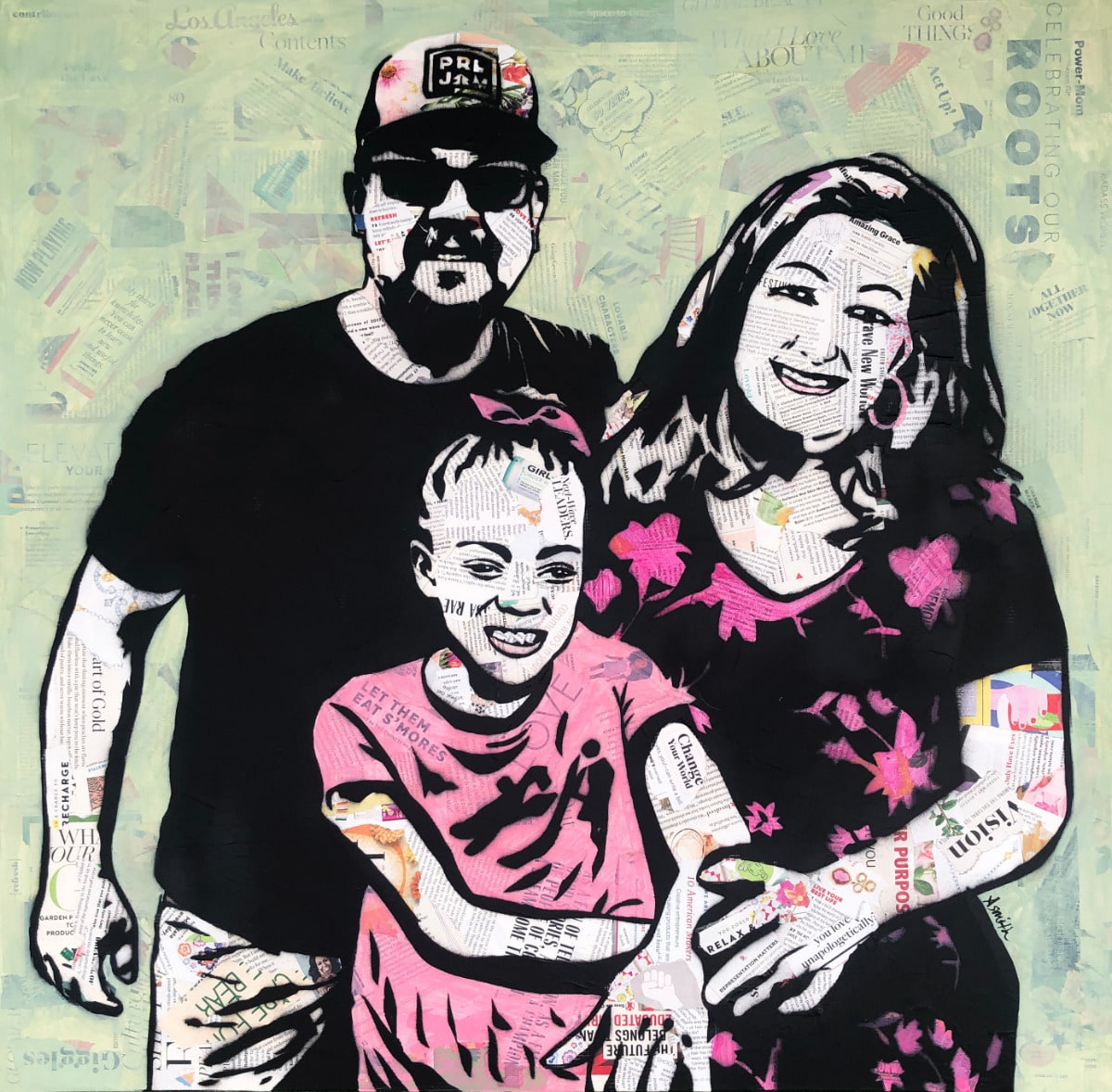 family portrait you'll treasure

Tell a story through carefully curated recycled magazine pieces that highlight words and symbols that bring meaning to your family portrait

interview
Let's figure out the goal of your commission and how best to achieve it. We will talk about best style and size.

deposit
To confirm your commission you will simply pay 50% to get started and 50% when complete. Shipping or delivery will be discussed.

Photo

I love working from photos. You will share some of your favorite photos or imagery to work from.

initial design

I'll send you the background with the portrait design mock up to approve. You will get an option for revision here before the piece is started. Confirm colors of the piece and any additional elements.

design Review

I like giving another option for any other revisions after color is added to ensure everything looks good.

Final
The piece is FINISHED! The final payment is made and the piece is sent to you. Wahoo!

Let this painting tell a story. Whether it's part of the materials used within the painting or the subject itself, art is another form of storytelling and you have a story to tell.